CnArtPort.com is one of the leading factorys and exporters of hand-painted oil paintings located in Xiamen, China. Xiamen island is the world garden city, is the biggest oil painting production center in china.

We are an art direct company. We own 3 art directors, 38 creating artists, 30 portraiture artists and over 300 professional and highly skilled reproduction artists. Many of the oil painting artists have 10-20 years full time working experience. We do not purchase paintings from third source. All paintings are maded handedly by our own artists. We are artists and we work with our other artists directly. That's why we can offer incredible services to you. We eliminate all middle layers and sell the paintings to the customers directly. We offer very competitive prices, the best quality in Xiamen, and professional/excellent customer service.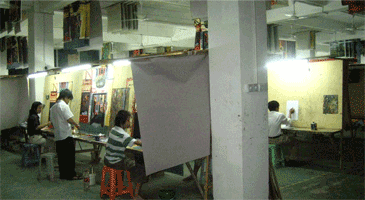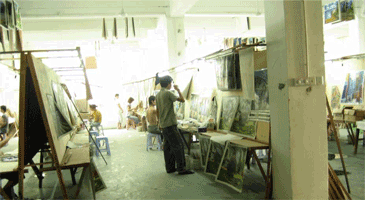 What we can supply currently includes:
1: Commercial, middle, high quality levels hand-painted oil paintings on canvases with figure, animal, landscape, still Life, seascape, cityscape, floral including Impressionist, abstract and realistic, etc... check our catalogue
2: Oil reproduction of old masters and modern masters paintings: Van Gogh, Monet, Manet, Degas, Klimt, Cezanne, Renoir, Kandinsky, Miro, Picasso, Matisse, Klee, Keffee, Vetrriano and Lempicka, etc...
3: Oil paintings from customers' photographs of portraits of people/pets, or of well known scene and exsiting paintings to creat a new painting.

4: Decorative textured paintings: not oil paintings, created by our own artists with heavy paints and various drawing matierals to generate broad strokes and sharp visual solution, which is a pioneer of a new art world. It is our owned item. Few companies here can supply. Check the details...
5: Canvas stretching.
Since we were in this line in 1995 and started online sales in 2002, we have been providing our service worldwide, Our customers are from around the world, from USA, Canada, Netherlands, Spain, United Kingdom, Malta, Austria of Europe, to Australia, New Zealand, etc.. We service galleries, interiors designers, furniture stores, art dealers and art lovers world wide. We strongly welcome gallery and wholesaler to be partnership with us to expand the sales channels. We will do whatever possible to help you succeed in this industry.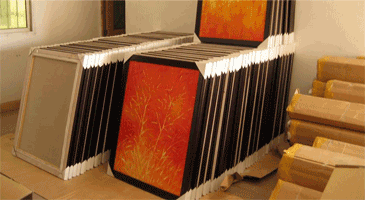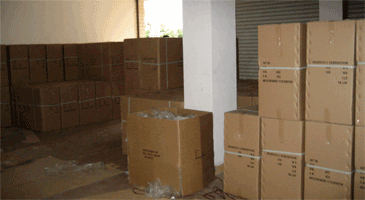 We have 3 art directors. In order to maintain the highest quality, every piece of our paintings will be strictly inspected by our art director once they are finished. We email photos of all ready paintings to our customers for approval before shipping to guarantee customers' 100% satisfaction. We have 10 creating artists. We constantly keep attention on the international and domestic upcoming trends to update our product list frequently to meet our customers' demand with more alternatives. Our sales representatives are of western mind and convinced by "Customer is the first of all".
We are a system of Overall Quality Control. Sending us information of your demand, we will find out the best solution for you. You will find that you are dealing with a professional and reliable business partner from China. Thanks for your time to our site!